Side Show
The Seen Player may request a Side Show. The Side Show basically means you want to compare your cards to the previous player's cards. You can only do this if the previous player is also a Seen Player and there are one or more other players in the game. There are several sites that offer a trial game for players to try out online Teen Patti. These games rarely offer a chance to win. However, you can easily follow the rules and try strategies to win in a teen patti cash game that includes rewarding features.
Tricks for Playing Online Teen Patti
If you are playing a teen patti real cash game then you must use specific strategies because with real money there is always a risk of losing if you lack a good game plan. Therefore, it is advised to adjust and change your game strategies so that you can win in the long run and even if you are having a bad day, you won't be losing much.
Our team has brought some important tips to increase your winnings in Teen Patti.
Lots of Practice: Teen Patti is a lot different when played in the online casinos, thus it becomes necessary for you to play and practice a couple of free rounds before giving it a shot with real money. The online casinos have free teen patti tables where you can play and learn all the basics of the game.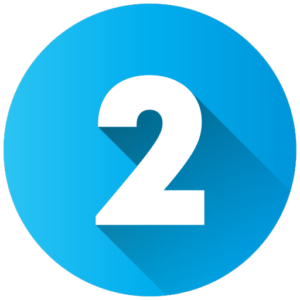 Anti-Martingale and Martingale strategies: Using these tricks is very beneficial. Depending on the risk level you are ought to take and your account balance, you can play the card game of teen patti using one of these approaches.
What are these strategies?
Martingale

: According to this strategy the player should double his bet every-time he loses a bet. This will increase the chances of winning a large amount of money.

Anti-Martingale:

This is just opposite of the martingale strategy, the bet is doubled after every win. 
Place small bets at first:  A big bet in the initial stage will soon empty your account balance. You should always set a bet limit of the amount you wish to place bets with.
Don't bet on your guts: It is advised you to play the teen patti game with focus and presence of mind, don't let emotions get the best of you.
Place side bets: There is an option of placing side bets along with the main bets, these can help you in earning some extra amount of money.
Teen Patti Side Bets
Side bets are a great fun way to make your game more interesting. This increases your pay-outs if you win but they also require a separate bet.
Side bets are like odd boosters for when you win the game. For example you play a "3+3" side bet and win on a flush. Your payout would change from 5:1 to 50:1.
So if you had a ₹100 bet, you would ideally win ₹500 but with the side bet you would end up winning ₹5,000!
There are two common side bets in Teen Patti online:
Pairs: When a player's hand contains a pair or better, the pair's side bet offers additional payouts.
3+3: This allows you to make the most advantageous possible five-card hand with your cards and the dealer's cards.
We recommend you play the side bets, not only would it add spice to your game but even one win would cover any previous losses and turn big profits!
Teen Patti Variations
Joker
Best of Four
AK47
Mufliss (Lowball)
Wild Draw
Two-lowest Wild
High Wild
Bust Card Draw
Stud
Community
Draw
Cobra
Kaana King and Jack
Kiss-Miss-Bliss
High-low Split